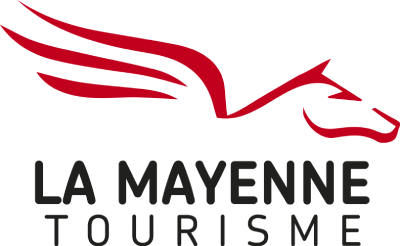 INTRODUCING NEW IDEAS
"Accrobranch" tree climbing, paintball, laser game, swing golf, waterside walks, entertainment, mountain biking, tennis … The park has so many things to do for all kinds of visitors – families of course, but also children accompanied by grandparents, school trips, camps and club outings. We also host regular parties, festivals and special events …
"There's always a good crowd, but we make sure we take good care of everyone, we have all the information you need and will be sure to give you a warm welcome! One of our specialities is introducing visitors to sports and activities they might not have tried before – it helps everyone find the sport that suits them best."

A LIVING NATURAL ENVIRONMENT
Mickaël and Vincent know the park like the backs of their hands: "We arrived when the grounds were being developed. We know the expectations of the public and we were consulted on the development of the site. We also helped with the installation of the different facilities. Out of peak season, we also take care of maintenance and change the running routes to keep things fresh.
The park is a natural, living site, with lots of trees and shrubs that need looking after. It's part of the landscape, and what we offer is in the spirit of the Slowlydays approach in Mayenne. We work with the group accommodation centre in Colmont and surrounding guest houses and gites too."

The Parc de la Colmont open to all, with no obligation to participate in organised activities.
We aim to:
take visitor's comments into account each year, to make sure improvements are made and that everyone who comes here feels good.
manufacture or recycle almost everything, while favouring recycled materials such as pallets or bales of straw from local farmers. We build human-scale structures to avoid eyesores on the site and even our paintballs are biodegradable!
take the time necessary to adapt our activities according to all age groups and levels of ability, for groups and families. For example, we offer soccer golf for the kids while the grown-up play paintball.
Mickaël, Wendy & Vincent


Vincent and Mickaël: "The Mayenne river towpath, for example at the café in Montflours, with the grounds of Rochefort on the other side."
Wendy: "The Vaux park in Ambrières-les-Vallées, on the banks of the Mayenne. I have lots of childhood memories from there – horse riding and swimming among them!"