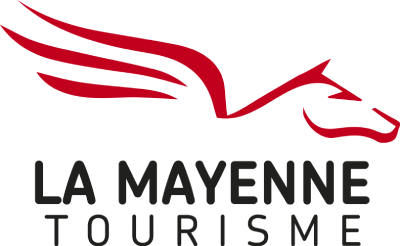 A unique experience
While Laetitia brought a homely touch to the creative inspiration for each room of the gite and each plot of the garden, the economics of the tourism sector were also methodically studied: "I asked tourist offices for advice and studied all the different "labels" that the tourism industry uses before calling on Gîtes de France, with whom I shared the goals of local development. They bring a unique experience to visitors and I have also joined their Mayenne management team.
Mayenne Tourisme's Slowlydays brand really seduced me. This approach to what Mayenne has to offer corresponds to the welcome I hoped to extend to my guests. I was one of the first owners to receive the Slowlydays label, which makes me feel that we're recognised for what we are and what we believe in – it's a tremendous encouragement."

"I adore Mayenne!
As a family, we're always discovering new places, museums, events and local producers.
I offer my guests outings and discovery tours that meet their expectations. I can give them good advice, telling them about what I have seen, done or tested myself.
Even the hiking maps that our customers find in the gîte have our own personal observations written on them."

I hope that my husband and I are always attentive to the desires and needs of our guests, and as committed ambassadors of the Mayenne region, we undertake to:
suggest the best restaurants, producers and cattle breeders, introduce you to the local craftsmen and women, and to help you find places to visit and holiday activities that will make your stay a memorable one.
show you our wonderful garden
introduce you to the flavours of Mayenne, with bread from the bakery, apple juice and Mayenne butter.
Laetitia

"Saulges deserves a day's visit. You can start with the Merovingian chapel in the village, go down to the prehistoric caves and the lively museum dedicated to them, stroll in the canyon on the banks of the Erve, then sit down at one of the lovely restaurants … "