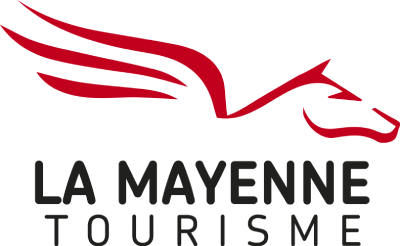 Share the life of the farm
"We've set up a gîte in an old stone house in the hamlet. Families with children or grandchildren can now spend a few days with, ask questions, help us with our work and, if they're lucky, even see a calf being born!
It's our daily life, but so many people don't know anything about the agriculture that feeds them."

2000 YEARS OF HISTORY
"We live in a hamlet with a rich heritage, there's a communal bread oven, a fountain, a hemp plantation and a château, we know the history stretching back nearly 2000 years. Tay is located on a pilgrim path leading to Mont Saint-Michel.
In the hilly natural setting of the Coëvrons, we promote a balanced agritourism. Our visitors discover the life of a farm, the wild fauna and the landscapes of the local countryside and its history. We really are blessed to live in such a beautiful region…"

We are a simple country family happy to devote our time to you. We can chat together about the vegetable garden, cooking, and lots of local walks and hikes for you to enjoy.
We are committed to:
helping you discover our hamlet which preserves lots of beautiful memories of the Middle Ages. We love our local history!
introducing you to moment of genuine rest in the middle of meadows, among the hedgerows and trees, planted and maintained by Bernard, my husband.
showing you how we take care of the farm, managed with sustainable methods. You will be able to see our chickens, our cows and our calves as well as owls and swallows nesting in the old beams, doves roaming free, buzzards and herons above the fields, and deer in the early morning!
Jacqueline

"I suggest discovering the preserved remains of the Gallo-Roman town of Jublains, the amphitheatre, the fortress and the thermal baths. People are always surprised to discover such a historic site in the heart of the countryside."