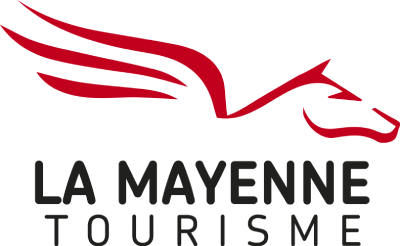 In contact with nature
Gwendoline is a house painter by trade, her partner Baptiste is plumber-heating engineer. With her father being a carpenter, the family had all the skills they needed to revive the house, only entrusting the actual construction of the three cabins and the trailer to a specialised company.
At the heart of the project is a challenge: to offer full comfort, summer and winter, while respecting sustainable development and deploying environmental techniques to make up for the lack of running water and electricity. A cosy home from home and a true wild adventure at the same time!

"Our visitors come to seek out the unusual side of holiday accommodation, to stay in our cabins among the trees, in direct contact with nature. With four lodgings spread out over fifty acres, you'll have the impression of being alone in the world. We strive to give everyone a warm welcome, to answer all your questions and to ensure peace of mind during your stay"
If the feedback we get from our guests is to be believed, whether they come from nearby, France, or abroad, our welcome is unanimously acclaimed! Just like the panoramic view of the ponds, fields and woods, a lively natural environment where you can meet donkeys, goats, ducks (which you're no longer allowed to hunt!) and see squirrels, pheasants, deer, and lots of other woodland creatures.

"Take a beautiful bike ride along the Mayenne towpath, with welcome breaks in the taverns at the locks. Discover our little towns of character, like Sainte-Suzanne, so typical and well-preserved."