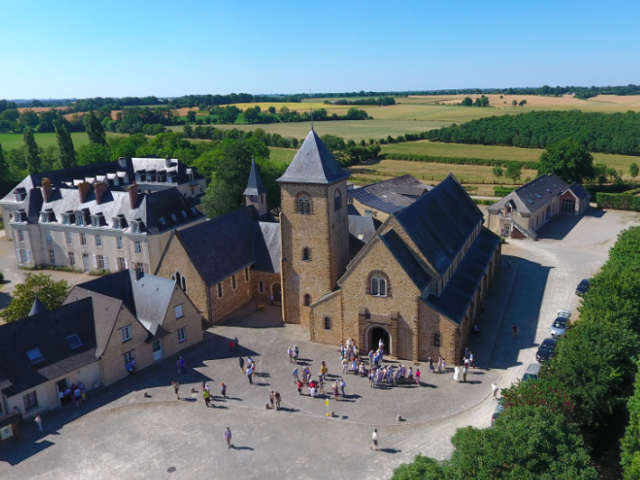 La Côtellerie, a "brand new" priory
In 1971, the community of the Little Brothers of Mary arrived in the Bazougers countryside. Since then, the buildings of the old property have been restored and extended. A church was built, starting in 1989 and was consecrated in 1994. The architecture, of Romanesque inspiration, is sober and meditative.
It is possible to visit the abbey, with its blend of contemporary and medieval monastic traditions. The brothers produce cider and apple juice, nougat and fruit jellies.
Their shop also sells beautiful religious books.