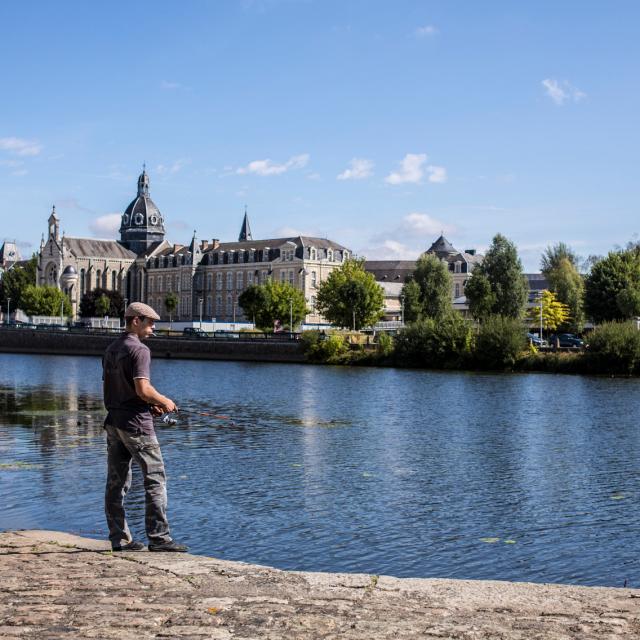 Why Mayenne?
No angler takes off on holiday without his rods, reels and bait… perhaps you think it's time for your family to find out what makes this such a passion for you, and to be able to experience all the joys and peace of a day on the riverbank!
Perhaps you've never tried fishing, but have been watching Gone Fishing or just always dreamed of forming that peaceful silhouette at the edge of the water yourself. Taste, breathe, fully savour the natural environment and blend into it.
The number of watercourses, the variety of flow types (more lively in the north, slower in the south) and the landscapes they cross are some of the most abundant and diverse in France, with a a large diversity of species, from whitewater to deep pools, making all types of fishing possible, from the most tranquil to the most sporty, including fly fishing, lure, float tube – and the advice of professionals whenever you need it.