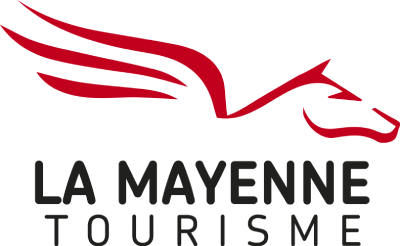 Parks and Gardens in Haute Mayenne

Parks and Gardens in Haute Mayenne
Haute Mayenne can also be discovered through the colours and perfumes that make it up.
Put your mind to green and discover our gardens, in the shade of trees or flower beds. Wander through the pretty alleys and hidden nooks and crannies and allow yourself to dream.
Stroll, smell, feel…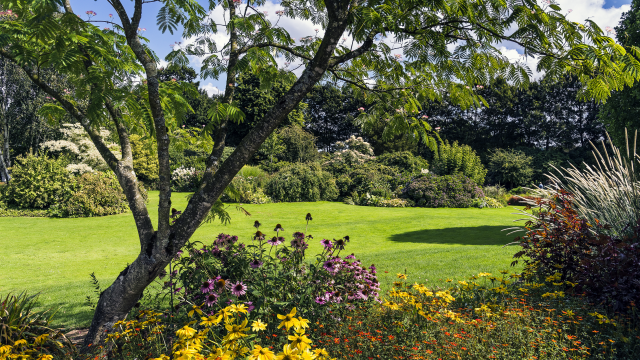 Garden of Renaudies
Between Brittany and Normandy, in Colombiers du Plessis, this English style floral park is nestled in a green countryside landscape.
The Jardins des Renaudies combine fantasy and rigour with its 21 green rooms. Rhododendrons, azaleas, hydrangeas, roses, perennials and foliage take turns to offer you colourful pictures from April to the frosts. Rare and magnificent species that will make your visit a very colourful experience.
Complete your visit with the ecomuseum and its old 19th century farm. A true living memory, you will discover the life of the past in the countryside. The peasants' house, equipment and agricultural know-how are on display in the old farmhouse.
A pleasant and soothing walk in the shade of the flower beds or flowering trees. Children will also appreciate being able to roll around in the grass.
The garden of La Pellerine
Situated at the gateway to Brittany, between Ernée and Fougères, this beautifully structured garden, with rare plants, enhances a charming 17th century residence.
The Garden of La Pellerine is the realization of a lifetime. You can feel the passion and time devoted to it by Sylvie and Alain Douinot, the owners.  The succession of small, intimate gardens laid out around their home make it a romantic and refined garden. Covering 2.5 hectares, you will discover colourful combinations of perennials, old roses and rare shrubs. The garden is also classified as a "Remarkable Garden".
The pond, the old greenhouse, the ponds and pergolas make it an enchanting and restful setting that will make you think of a painting by Monet.

The garden of Clivoy
Situated two kilometres south of the village of Chailland, a small town of character, the Château de Clivoy, built on enormous sandstone blocks, dominates the valley of the Ernée.
It is in this magnificent landscape that the park and garden of the Château de Clivoy extends. The vegetable garden, surrounded by slate-covered walls, shelters fruit trees, aromatic roses and vegetable squares arranged harmoniously in the middle of pruned boxwood.
Further on, under the rocky rampart of the old military post, the footpaths lead you to visit the park of more than 6 hectares, towards the small pond and the fountain where old century-old trees provide welcome shade.
The sound of birds and water calls for calm and serenity.  The smells plunge you into a delicious well-being.