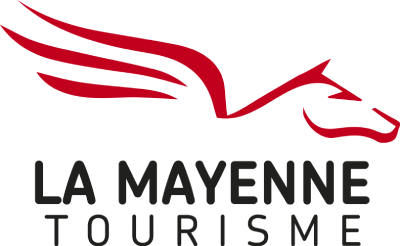 Jublains - La forteresse
Jublains - La forteresse
Jublains
In search of living together
Noviodunum
"Our ancestors, the Gauls, lived in wooden huts," Henri Salvador mischievously sang.
If the Gaulish village speaks to everyone (thank you Asterix!), it is the Romans who forged our destiny, by inventing the town, the roads and the public buildings. In a nutshell, "living together" which is our daily life for all of us.
To grasp this evolution, go to Jublains, where the Gallo-Roman city of Noviodunum is located.
The Museum of Archaeology
By the way, how do you explore Jublains?
Like a great game of discovery to be done on foot. The starting point is the archaeological museum where objects and remains discovered during the excavations are displayed.
The why and how of this new town is explained in an educational way.
An organised city
The primary objective of the city? To make the life of the inhabitants, traffic and housing more fluid and organised… such contemporary issues!
At the centre are the public buildings. All of them had a specific function. The castellun, an imposing fortress served to protect precious goods, the thermal baths, dedicated to sports, hygiene and body care, and the ancient theatre, a place for shows and collective games.
An open-air laboratory. So, frozen for eternity Jublains? Certainly not.
The site is subject to an annual excavation campaign. In the summer, students are observed searching for clues and objects.
A real investigation into the "living together" of our ancestors.



All roads lead to Jublains
An immersion to understand!
And to capture the era, events allow visitors to immerse themselves in the ancient world: a course for children, open-air theatre as part of the festival "The night of the Mayenne" and the highlight of the shows, the "Romans in the City".
History enthusiasts from the four corners of France stage faithful reconstructions of the Gallo-Roman period: scenes of daily life and military manoeuvres.
A real journey through time.