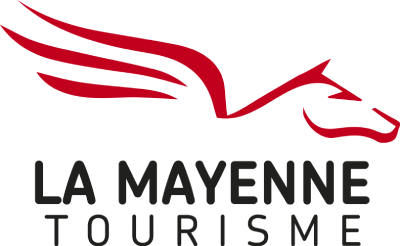 The Lake of Haute Mayenne
A preserved natural environment

In a natural and protected environment is the Lake of Haute Mayenne.
This site is very popular with fishing enthusiasts, wilderness enthusiasts and hikers.
It will seduce you with its blues, greens… all in shades. Nature lovers, camera on your shoulder, you will be able to immortalise this preserved nature.

Lake Haute Mayenne
The Mayenne, Varenne and Colmont rivers join to form the lake. With a surface area of 123 hectares, it extends over 6 kilometres.
Fishing enthusiasts, hikers at heart and nature lovers, the Lac de Haute Mayenne will know how to charm you thanks to its rich and varied fauna and flora.
You will come across glutinous alders, kingfishers and yellow irises, among others.
And to better appreciate it, we sometimes suggest that you move away from it in order to discover it in all its majesty.
Picnic areas, playgrounds, horse-riding, rosalies, tandems, miniature golf, leisure centre… will allow you to enjoy the Lake of Haute Mayenne according to your desires!
The history of Lake Haute Mayenne, the history of a dam!
The surface area of the Lake is approximately 123 ha representing a volume of water of 3.2 million m3. The existence of the lake is the result of the construction of a dam between 1975 and 1978 in the commune of Saint-Fraimbault-de-Prières.
Why build a dam?
Its objective was to support the low periodic flow of the Mayenne river in order to meet the needs of drinking water supply. As early as 1969, the Departmental Directorate of Agriculture carried out the first studies on the dam's location. At that time, the site was justified by the presence of a very steep slope on the right bank and a rocky spur on the left bank. On 15 May 1972, the General Council of Mayenne decided to build the dam. In 1984 a hydroelectric power station was created. The length of the dam is 210 m and its maximum height is 15.5 m (including the foundations).





Fishing
The Haute Mayenne lake is, with its 123 ha, the largest surface area of water in the department. Its fish population is typical of a 2nd category lake.
Due to its configuration, all fishing techniques can be used. The carp is much sought after and the lake benefits from a "night carp" course between the places called "la Monnerie" and "le Domaine" in Saint Loup du Gast. The carnivorous fishermen are not to be outdone, because the pike-perch are very present and big fish populate these waters. You will be able to track them from the shore but also by boat or float-tube. Vertical fishing will work miracles during the winter period. For the amateurs of catfish, the population has settled a few years ago now and beautiful specimens are regularly caught.
It's up to you to find out which of the big rod, English or feeder fishing will bring you the biggest breams and roach.