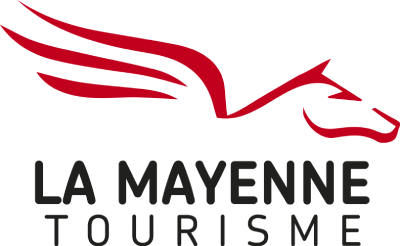 Meeting with Remy
Rémy welcomes you to the valley of the 5 roses in St Hilaire du Maine in a Tiny House in an organic farm in the green setting of the Mayenne bocage.
In this small ecological house on wheels, entirely made of wood, every space is optimized. Thanks to the large windows you will enjoy an unobstructed view of the valley, in which animals (cattle, goats, donkeys, chickens, ducks) live. A setting that allows you to spend a relaxing and bucolic stay in the rhythm of the countryside.

If I were …
A point of view? 
The view over the Ernée valley from the heights of Chailland.
A local speciality? 
The farmhouse ice creams of the Gaec Linay Pottier from Bourgneuf-la-Forêt, a real treat.
A local animal? 
All the cattle which allow us to still have a bocage (it is the breeder who speaks).
An activity? 
Hiking on the numerous circuits of the Haute Mayenne.
A season? 
Autumn when the trees offer us their most beautiful colours.
In Haute Mayenne
My favourite?
The Brecé hiking trail that runs along the Colmont.
My favourite place?
My daily walk through the fields of my farm.
My must-see?
Jublains and its museum
The Haute Mayenne in 1, 2 or 3 words ? 
Nature, peacefulness, History.