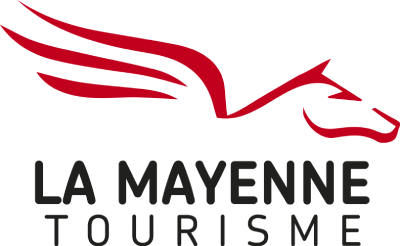 Meeting with Mickaël and Vincent
The Parc de la Colmont team welcomes you to Gorron for a moment of relaxation and adventure!
The Parc de la Colmont Leisure Park offers a wide range of activities in the heart of a landscaped park stretching along the river. Tree climbing, swin golf, paintball, laser game, kayak, canoe or mini-raft rental. With family or friends, to have fun or to enjoy nature, for those who like to relax or for the more adventurous? The choice is yours!

If I were …
A point of view? 
The Belvedere of the Mont des Avaloirs. We went there by mountain bike. A well deserved stop, refreshing and worth the diversion!
A local speciality? 
La Rillette Gorronnaise. Some days, good smells come to us at the park!
A local animal? 
The spotted salamander. If you look hard enough, you can find it in the wetland after the swin-golf course. Its black and yellow colours are beautiful.
An activity? 
The laser-game. With family or friends it's really fun. Even a pregnant woman can play! Without running of course!
One season? 
The summer for its long evenings…
In Haute Mayenne
Our favourite?
The Colmont to Brecé hike and its remarkable sites.
Our favourite place?
Towing along the Mayenne river
Our must-have?
The bike rail in St Loup du Gast
Haute Mayenne in 1, 2 or 3 words?
Take your time!