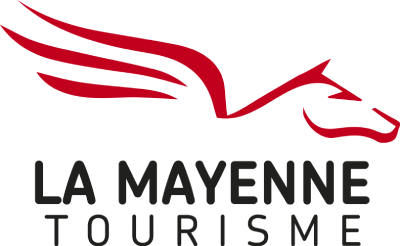 LOGIS L'ERMITAGE HÔTEL & RESTAURANT
Gourmet cuisine,
Restaurant
in Saulges
Establishment in quiet countryside in a Small characteristic town, preparing subtle and tasty cuisine.

L'Ermitage's restaurant welcomes you for your family meals: baptisms, communions, business lunches or seminars.
The chef prepares dishes with refined flavors, culinary cuisine combines creativity and local products. You will enjoy the park, the pool, the mini-golf and at the end of a pleasant meal, you can go for a digestive walk to the prehistoric caves of Saulges. For lovers of nature and hiking, at L'Ermitage, between Laval and Sable-sur-Sarthe, gastronomy and relaxation are shared.
Access

Motorway

:

Vaiges (autoroute A81, sortie n°2)

at

10 km

Airport/airfield

:

Laval, Rennes:90

at

30 km

Railway station

:

Laval, Sablé: 25

at

30 km

Environment

Spoken languages
Services

Animals accepted
Banquet
Gift vouchers

Seminar
Terrace service
Wi-fi
Adult menu of the day (midday on weekdays)

From 21 € to 68 €

Adult menu evenings and weekends

From 29 € to 67 €

From 13 € to 15 €
From

January 10, 2023




until

March 31, 2023

From

April 1, 2023




until

October 31, 2023

From

November 1, 2023




until

December 31, 2023
Monday

12:00 PM - 1:30 PM

7:30 PM - 8:30 PM

Tuesday

12:00 PM - 1:30 PM

7:30 PM - 8:30 PM

Wednesday

12:00 PM - 1:30 PM

7:30 PM - 8:30 PM

Thursday

12:00 PM - 1:30 PM

7:30 PM - 8:30 PM

Friday

12:00 PM - 1:30 PM

7:30 PM - 8:30 PM
Monday

7:30 PM - 8:30 PM

7:30 PM - 8:30 PM

Tuesday

12:00 PM - 1:30 PM

12:00 PM - 1:30 PM

7:30 PM - 8:30 PM

7:30 PM - 8:30 PM

Wednesday

12:00 PM - 1:30 PM

12:00 PM - 1:30 PM

7:30 PM - 8:30 PM

7:30 PM - 8:30 PM

Thursday

12:00 PM - 1:30 PM

12:00 PM - 1:30 PM

7:30 PM - 8:30 PM

7:30 PM - 8:30 PM

Friday

12:00 PM - 1:30 PM

12:00 PM - 1:30 PM

7:30 PM - 8:30 PM

7:30 PM - 8:30 PM

Saturday

12:00 PM - 1:30 PM

12:00 PM - 1:30 PM

7:30 PM - 8:30 PM

7:30 PM - 8:30 PM
Monday

7:30 PM - 8:30 PM

7:30 PM - 8:30 PM

Tuesday

12:00 PM - 1:30 PM

12:00 PM - 1:30 PM

7:30 PM - 8:30 PM

7:30 PM - 8:30 PM

Wednesday

12:00 PM - 1:30 PM

12:00 PM - 1:30 PM

7:30 PM - 8:30 PM

7:30 PM - 8:30 PM

Thursday

12:00 PM - 1:30 PM

12:00 PM - 1:30 PM

7:30 PM - 8:30 PM

7:30 PM - 8:30 PM

Friday

12:00 PM - 1:30 PM

12:00 PM - 1:30 PM

7:30 PM - 8:30 PM

7:30 PM - 8:30 PM