Anne-Laure and Olivier Alléard are celebrating their twentieth anniversary as managers of the Parc Hôtel, a mansion built in 1870 in a green setting near the historic town centre and the banks of the river Mayenne. It was transformed into a hotel in 1972. Trained in the hotel and restaurant industry at the hotel school in Marseille, Anne-Laure discovered Mayenne when she met Olivier, a teacher in mathematics and management. Their combined skills have given the most beautiful shine to this charming place which they have beautifully renovated with a spa and swimming pool, and which they continue to improve each year.


« Un métier de passion »
"We love our job and we do it with good humour and a sense of service, which we think our customers appreciate very quickly. We hope we remain authentic, and we cultivate the quality of life both for our clients and for ourselves. This is what drives us to always look for new ideas to develop our hotel, sometimes a large investment, sometimes a simple detail in the rooms, like a gift or a small detail. You have to know how to surprise people too! I always try to be present at the reception and my assistant, who's been with us for ten years, shares our enthusiasm."
A fascinating book in each room
The Parc Hôtel de Château-Gontier sur Mayenne has won the loyalty of a business and tourist clientele which allows it to be less influenced by the seasonal nature of the industry. "People often come for the first time by chance – they imagine a big village and discover a pretty and dynamic little town. They are often surprised by how much we have to offer in cultural and sporting terms, for example." In each of the 21 rooms, fitted out in the mansion house itself and the former stables, guests will find a detailed book listing all that is to see and do in the town and the south of Mayenne.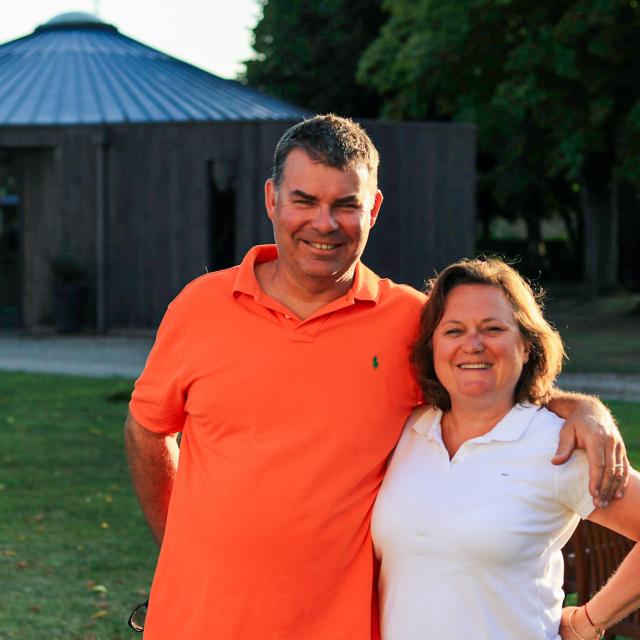 For more than 19 years, and always with the same enthusiasm, we have taken pleasure in welcoming you to our family home.
Every morning, during breakfast, you will discover our breads and pastries, made and delivered every morning by the baker in Château-Gontier. We also offer a relaxation and well-being package that respects the environment, our Spa area respects ecological standards thanks to the installation of heat pumps.
We like to share history of Mayenne, and you'll find a collection of cow statues dotted around the house, see if you can count them all!
Anne-Laure and Olivier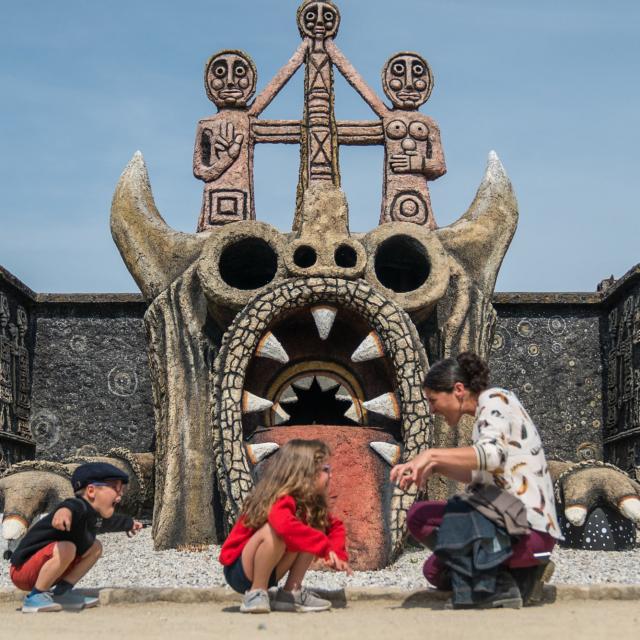 "The Robert-Tatin museum in Cossé-le-Vivien. The team there is extraordinary, and really knows how to bring you into the world of this extraordinary creative genius."
"The Mayenne towpath – total zenitude! Part of any successful stay in Mayenne."