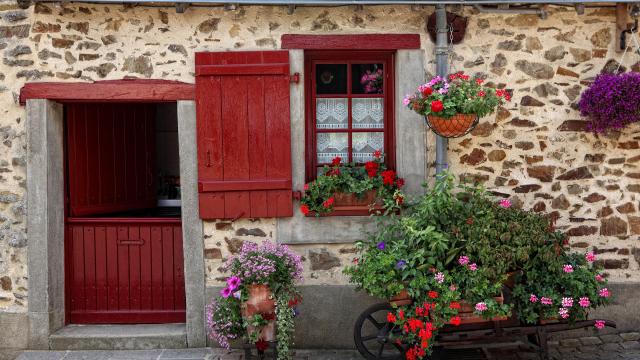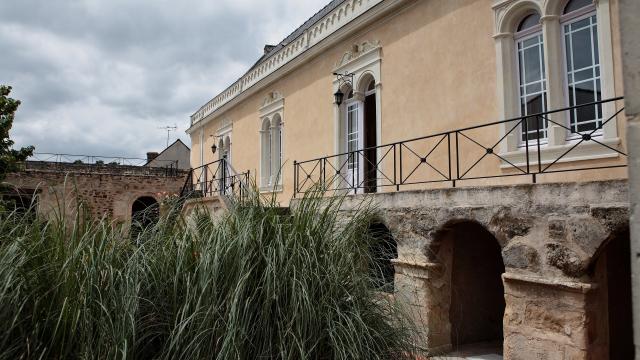 A pint of Anjou
The south of Mayenne once belonged to the dukes of Anjou.
Saint-Denis d'Anjou is a beautiful village which holds the "Petite Cité de Caractère" award, and you can immediately see why,
in the light stone of the beautiful Medieval and Renaissance residences,
in the flower displays in the alleys and courtyards.
The square formed by the canon's house, the Romanesque church and the wooden halls from the early 16th century is one of the cutest you'll ever see.