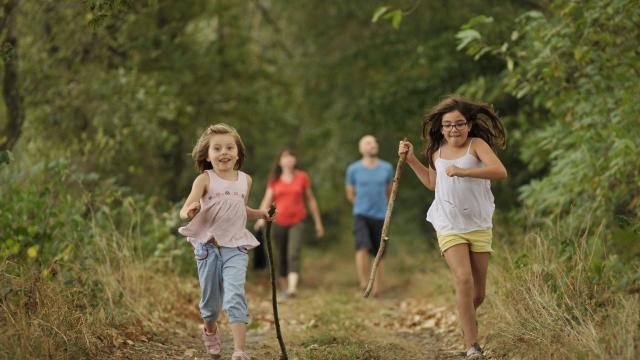 Welcome to Averton, located between the "Mancelle Alps" and the Normandie Maine Regional Nature Park, not far from Mont des Avaloirs, the highest point in western France (at 1350 feet, 417 m), the FFCT mountain bike base at Perles welcomes you to take part in your favorite hobby with 8 trails or more than 200 kilometres of marked and well-maintained circuits.
Route n °4, the "Perles panoramic trail" crosses the town of Averton, getting some altitude and offering magnificent views.
Be careful when crossing the road at "Pont-Neuf" as farm machinery and other traffic cross the trail here.