Having decided to take a holiday in the country, away from the touristy bustle of the seaside, and because they needed to stay close to home in Normandy, Jean-Marie and Véronique booked a chalet at the Camping des Vaux in 1996. They found Mayenne to be "very welcoming" and particularly enjoyed the campsite. When they found out it was for sale, they saw it as a sign – "why not buy the business?!" As former visitors, and now masters of all they survey, Jean-Marie and Véronique know exactly what their guests are looking for.
"Everyone says hello – we like to talk to each other"
Véronique and Jean-Marie's first happy discovery was the local people. "They really know how to welcome you here. Everyone says hello, please and thank you – we like to talk to each other. Although Ambrières-les-Vallées is a small town, the facilities always pleasantly surprise visitors. We like to share our knowledge with them and make sure they have a good stay. We've met some fascinating people – we recently had a Canadian, working for the Cirque du Soleil who was looking for his family roots. Another fellow was a professional ornithologist who told us that 27 different species of birds lived on the campsite!"
"48 hours to recharge your batteries"
A large but quiet campsite with 112 pitches, 9 mobile homes, 20 Canadian chalets (with jacuzzi) and, on site, a leisure park, a swimming pool, horses, fishing, the Vélo Francette cycle route, and plenty of things to see and do all year around… Véronique and Jean-Marie certainly know how to big up their campsite and the Mayenne region which is now their home: "It is the most beautiful environment to relax, get some really good sleep. It only takes 48 hours to feel so much better. We see families arriving for one night, then staying for two, three, a week or more"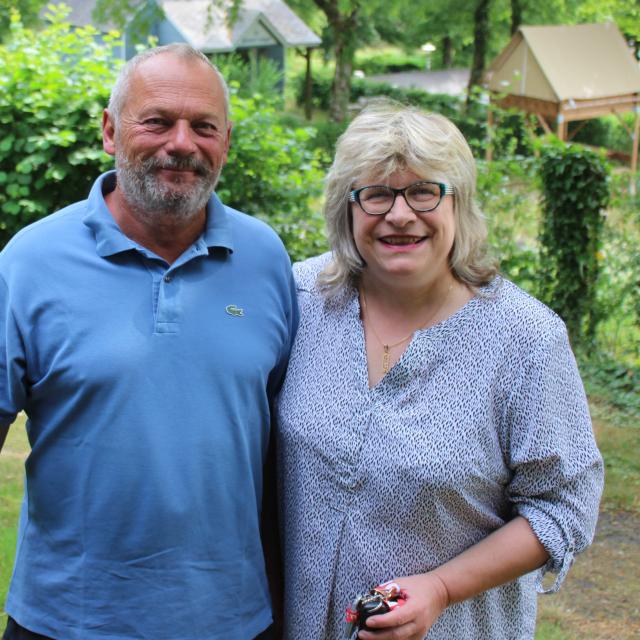 We like to find out where you come from, learn about your life, and we're always somewhere to be found, even long after the reception has closed, and then in the evening when we do our "tour of the campsite."
We like to tell people about our membership of the Normandy Maine Park, a regional reservoir of biodiversity. We can tell you all about the the species of birds and trees on our campsite. Jean Marie is an expert on the subject, and likes setting riddles about hem – families love it!
We promote local produce and producers at our weekly market, with its musical atmosphere with David on his guitar! You must also try the local beers of Antoine, the town's brewer, available at the campsite reception desk.
Véronique & Jean-Marie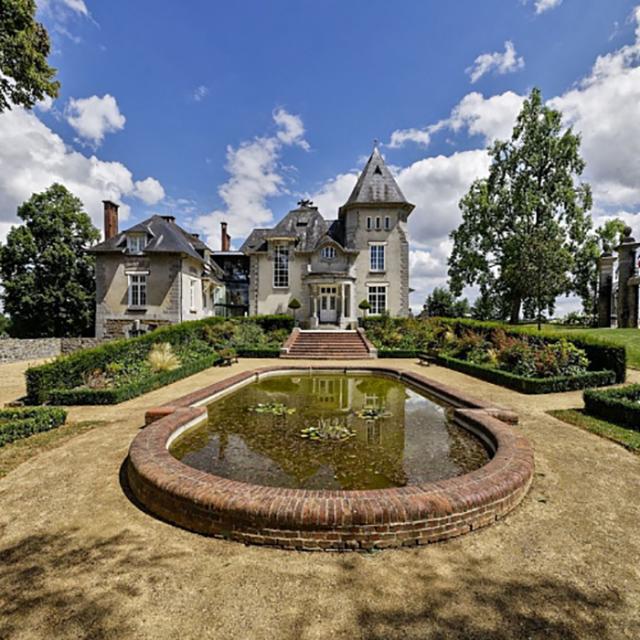 "The garden of the town hall of Ambrières, where we like to sit on a bench with a magnificent view of the Mayenne below, and the statue of William the Conqueror sculpted by Alain Legros from the trunk of a purple beech, watching over us."