Like being at home…
Written in large letters on the wall of the reception area is a promise to the guest and a reminder to the team: "It is up to us to make everyone feel welcome in simple and warm comfort. Our guests are not just their room number. All our rooms are designated by a first name and a face."

The owners recall the lessons of their time in business: "The hotel industry has experienced two big bangs, the Airbnb phenomenon then Uber. This has forced us to refocus on the product and on the customer, who expects fluidity and simplicity.
How do you adapt? It's up to everyone to ask themselves the right questions and find the right tools.
The complete renovation of the establishment was guided by the desire to move from a traditional establishment to a different kind of hotel, in tune with the times."
Their work has been recognised by several prizes and awards: "We don't work for trophies, but if our efforts are noticed, it's definitely rewarding! If a thing's worth doing, it's worth doing well – better to be a leader than a follower.
Our permanent challenge is to be aware of the changing needs of our customers."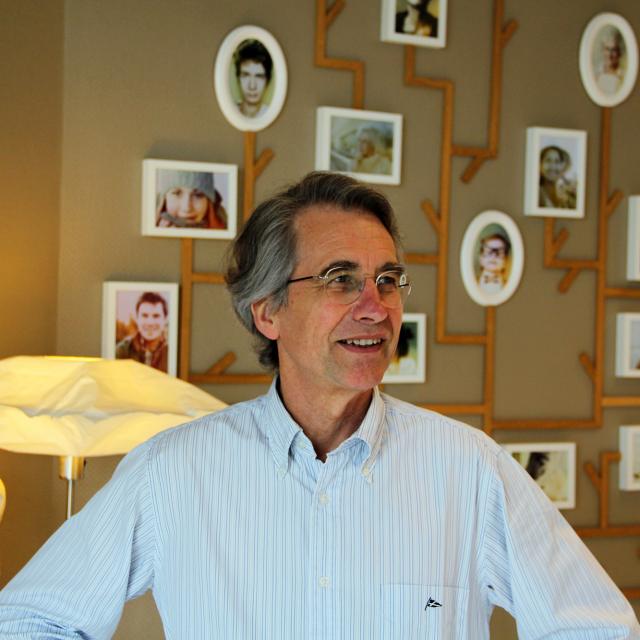 Having spent several years in large businesses and spending uncountable nights in hotels, I chose to make hospitality my profession.
The whole team at the Hotel Marinis committed to a few simple but powerful ideas:
we make sure you're always greeted with attention and simplicity.
we do everything we can to make you feel at home, even when away from home.
you'll always find good breakfast with quality products for a fair and affordable price. Our bread and croissants are made and delivered every morning by a Laval baker we selected for quality.
we aim to build a relationship of trust with you We encourage qualities such as empathy, honesty and respect.
Laurent

"The Esprit Cuisine restaurant in Laval has an enthusiastic team of people who do their job well, with a welcome that simply can't be found anywhere else."