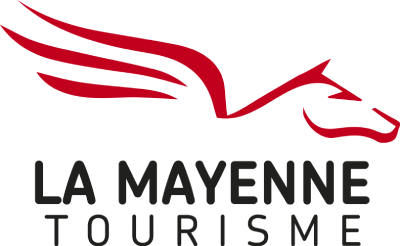 The Bois-Gamats woods
All residents of Laval know Bois-Gamats, a charming walk on the outskirts of the city: woods, fields, a château and a wide river…
The Ville Campagne association took action to save the old farm on the site. The owner – the City of Laval Agnes called for tenders for projects on the site, and Agnès and with her donkey breeding project, was the winner.

Breeding donkeys and producing donkey milk (for the manufacture of soap), the farm is open to the public.Agnès hopes to "make donkeys better known and to raise awareness of their well-being. The more children know about animals, the more they respect them."
More broadly, she advocates for animals by organic farming that respects the environment: "You can live from a farm without having to use industrial farming methods, and I really want to keep this human dimension" she says.
Tours to show the work of the breeder, workshops for animal carers and soap making for children, with birthdays parties organised. The educational farm has many facets, and will be enriched with new workshops around a new project, breeding a herd of Angora goats to produce mohair wool.
The farm comes to life for walkers and neighbours in Bois-Gamats.

Since 2014, I have been making organic soaps and cosmetics, from my production of donkey milk.
Come and discover my educational farm, my retirement home for horses and donkeys, and the fields where I grow fodder.
Meet the donkeys, horses and other small animals as you walk around
I love passing-on my knowledge and skills to children, families and people with disabilities, during educational workshops.
We're open all year round and on a remarkable heritage site.
We have the time, the donkeys have the time – come and spend some time with us!
Agnès

I recommend the hiking trails. Theyre are lots of them, and they allow you to discover lots of unexpected little natural places. We also organise hikes with our donkeys!"