As a child, Adeline dreamed of living in Africa, but to date that's the only continent on which this cheerful and enthusiastic young woman has never (yet) set foot. At 18, she discovered Thailand before working for two years in an orphanage in Peru, discovering Argentina, leaving for India to train in massage techniques, settling in Argentina where she opened a massage parlour then becoming a yoga teacher. She returned to her Mayenne roots before another long journey in Asia and the exploration of the "emotional dimension" of massage.

The "Nomadinette"
It was in Asia, traveling from village to village, that Adeline first had the idea of "settling down without settling down," of a nomadic massage and itinerant yoga service, to "be on the road, meet people and never have a routine." She fitted out her "dream van" just a few weeks (in the colours of the Amazon rain forest!) with the help of a retired carpenter, members of her family, friends and a crowdfunding website. "With the Nomadinette, I bring a cocoon of relaxation right up to people's doorsteps, I go to towns, farms, holday rentals… and in the evening I supervise yoga sessions in the village halls or parks of the area…" As a former specialist educator she hasn't forgotten the children, and offers them an adapted yoga lesson.
Taking care of yourself
"I work according to the protocols I learned around the world, but first of all with the feelings of people, their requirement (therapy or relaxation), and what I perceive during the session, using my intuition. I then mix different techniques, I give my customers the tools and exercises they need to self-energize in the morning, when you wake up for example, or simply to take care of yourself. The practice of yoga is an excellent way to find confidence in oneself and in life."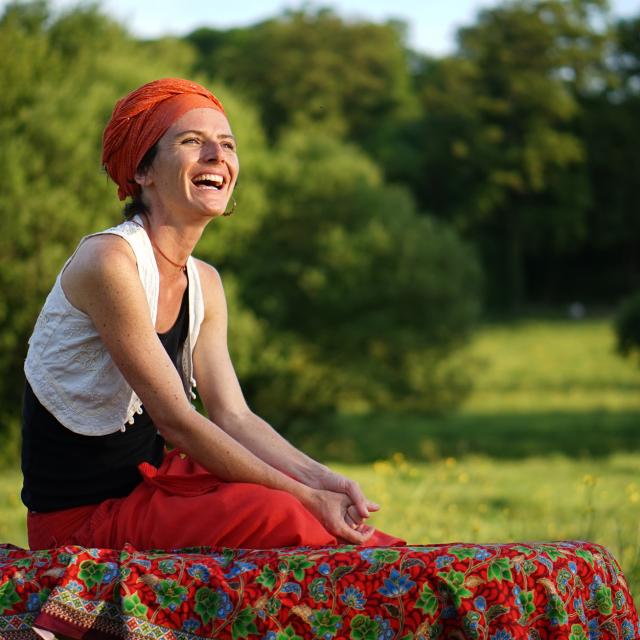 "With my Nomadinette, a traveling massage and yoga salon, I can go wherever you want, my motivation is to create a wide social network.
I reallly love my job: supporting people through personal exchanges, providing the "tools" to improve people's daily life and releasing their emotions, learning to live stress-free.
I want to convey to the idea that the simple life in contact with nature still exists.
I work with my hands, organic and natural oils, and teh natural world – being in the middle of a field and receiving a massage or doing yoga with just the sound of nature, these are ways to reconnect with the essential things."
Adeline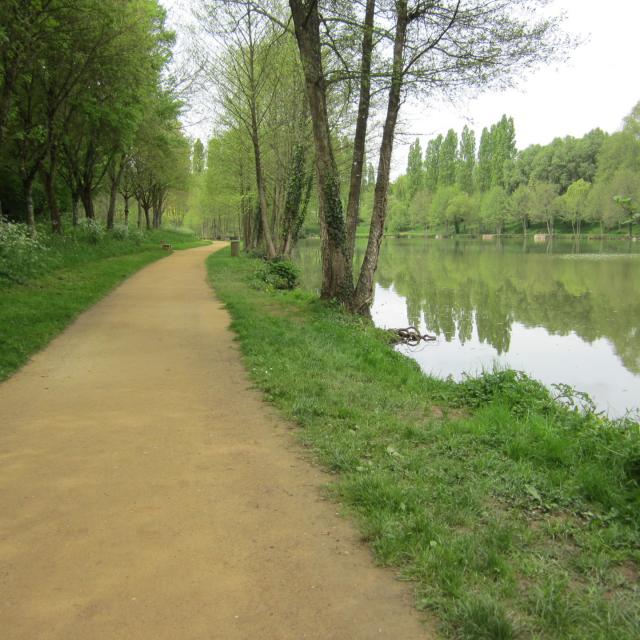 "I really love Rochefort in the Mayenne valley, such a wonderful place!"